GET TO KNOW ME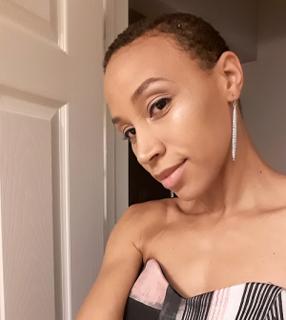 Hello, and thank you for visiting my website and wanting to learn more about me. My name is Joie. I am the CEO of Pure Joie Jewelry.
I am a devoted Wife, a Mother of 4 beautiful children, and a Great Dane.
Pure Joie Jewelry was created in 2020 after the pain of my beautiful Mother returning to GOD. Her constant encouragement and modern aesthetic aspired me to pour all of my emotions into making elegant earrings. 
My unique pieces are made with various crystals, gemstones, brass, copper, sterling silver and 14k gold filled metal, I wish to convey peace, balance, love, courage, compassion and faith through my handmade pieces.
I can't wait to build a personal connection with all you bold and sophisticated Queens!
Thank you to my clients that continue to support and encourage me through this journey. Your love is what keeps me going. 
Love Always,
Joie